Premium access
Organize a Premium Wi-Fi with paid access at your facilities.
Create your tariff with Internet packages in your personal area and connect in the hotspot settings.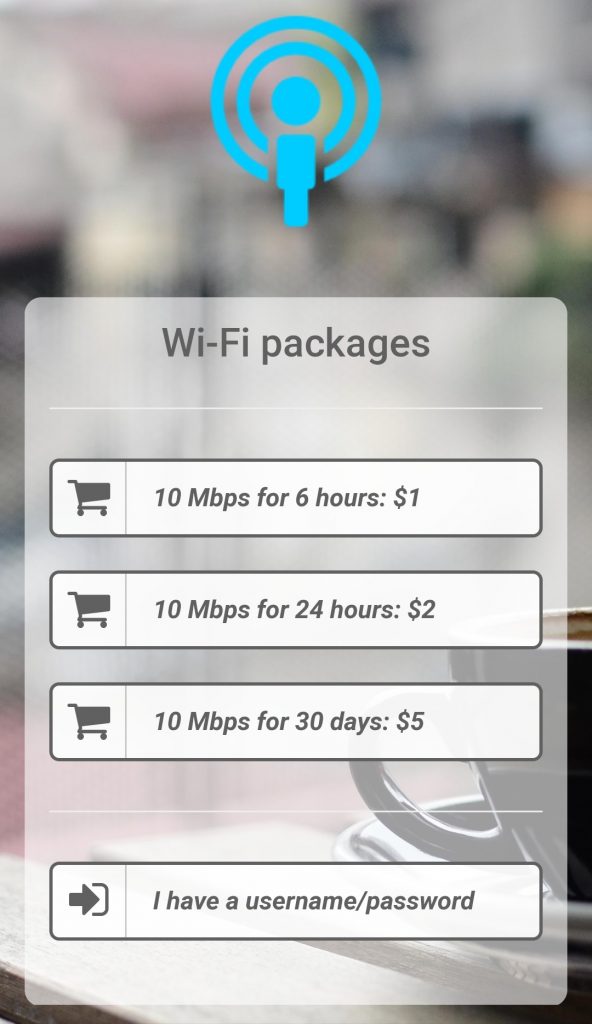 When connecting to Wi-Fi, the guest selects a package and pays for it with his credit card.
Reports on all transactions are available in your personal area.
We charge a withdrawal fee depending on the monthly turnover.
The commission already includes transaction fees, online payment processing, etc.
Payouts are made at the end of a calendar month.
The minimum payout amount is $100.
| Monthly turnover | up to $1,000 | up to $4,000 | up to $10,000 | from $10,000 |
| --- | --- | --- | --- | --- |
| Our commission | 25% | 20% | 15% | By agreement |
Premium + Free access
Organize a combined Wi-Fi at your place:
Free with authentication by phone number and possible restrictions (speed and number of free connections in a month)
Premium access, with paid Internet packages (you can set the speed, duration and price for each package)
An example of setting up a Premium Free hotspot.
Let's create a Premium tariff with the following packages:
10 Mbps for 6 hours: $1
10 Mbps for 24 hours: $2
10 Mbps for 30 days: $5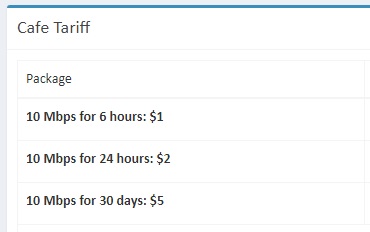 In the hotspot settings, set the speed limit to 1 Mbps – for free connections.

In the advanced settings, select the created tariff for Premium and set 5 as the number of free connections from one MAC device in a month.
Choose Email + SMS As a method of data delivery to the user.
There are 3 delivery methods available:

Email (Free)
SMS (0.11 USD)
Email + SMS (0.11 USD)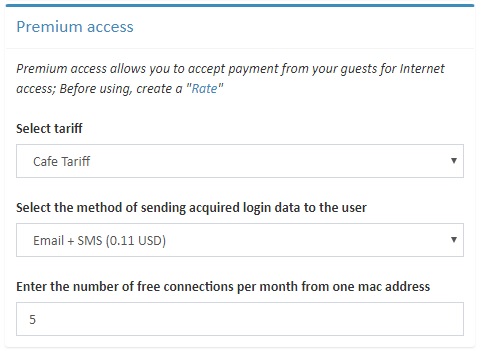 Launching a hotspot with these settings, we get the following:
1. When connecting to a hotspot, on the authentication page you will be required to choose either free or paid access.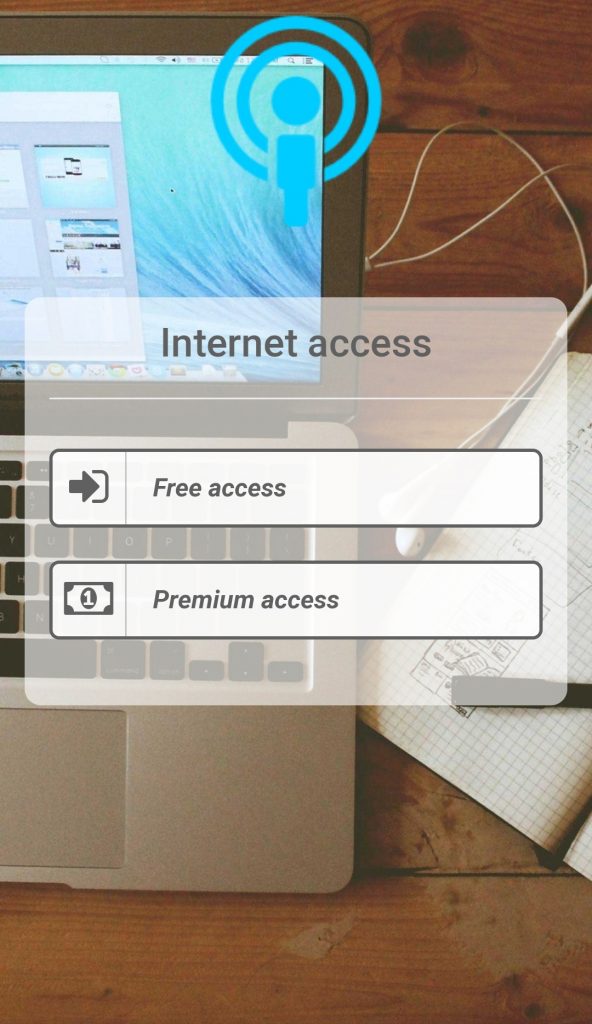 2. If you select "Free access", the guest will be authenticated by phone number, while spending one free attempt.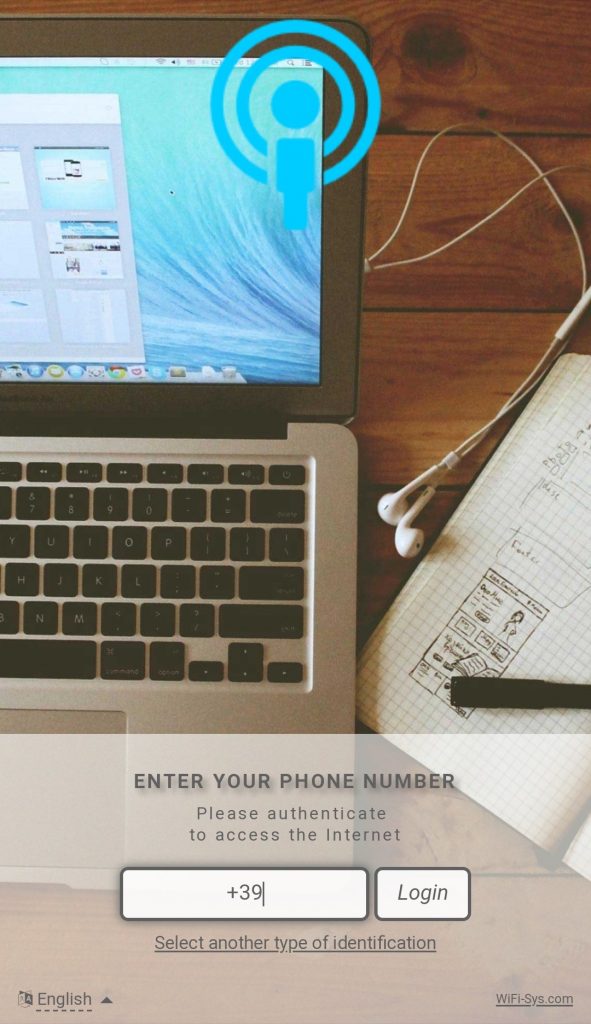 Some examples where this tariff can be used:
Shopping centers/malls.
Guests visit a shopping center or mall several times in a month. They will have enough free authentications. Sellers at retail outlets may abuse guest Wi-Fi and, instead of having a separate Internet connection, they use only the free one. This is not profitable for owners of shopping centers/malls. Restrictions on free connections will force retail outlets to connect themselves to a separate line with Internet or to purchase a paid package.
Recreation facilities.
Internet access is often expensive at facilities that are located far from infrastructure. Using the combined Premium Free scheme, owners of such facilities will be able to partially cover the costs of Internet by giving free access at slow speed. Those who love good internet speed will have to pay for extra comfort.
Recreation parks
Internet providers in parks and public places in a city often install access points with free Wi-Fi. Premium Free can be used not only for marketing purposes, but also for selling high-speed access.