You can create polls on a different topics and gather all the necessary information from guests.
For example, you can decide to find out their name and date of birth, email or phone number, collect feedback and wishes, or find out what they liked and didn't like.
For example, here is a poll: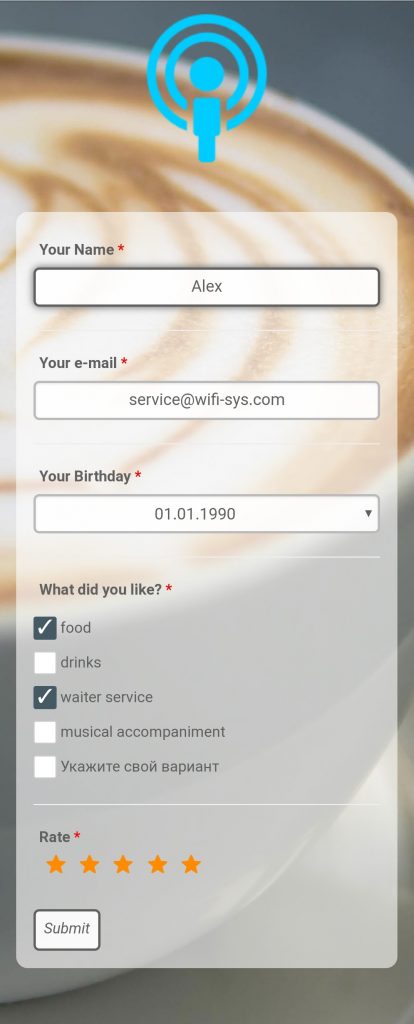 All collected data are stored in the Polls section. Detailed statistics on poll answers are also available there.
To create a poll, you need to go to your personal area – Polls – Add a poll.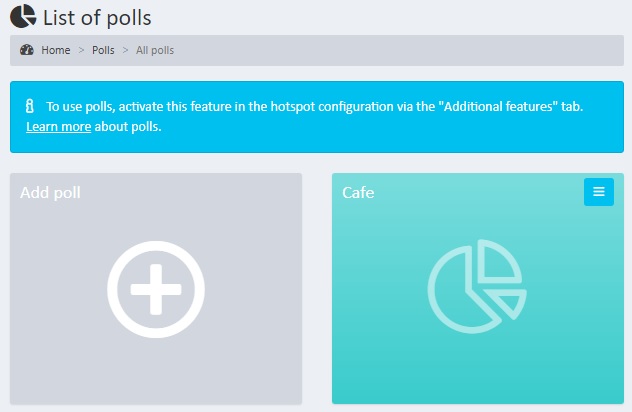 The poll generator is very flexible.
You can add any number of questions.
The answer fields have several formats:
Text (E-mail)
Text (Line)
Text (Paragraph)
Date
One of the list
Some from the list
Rating
Answer fields may be either required or optional.
After creating a poll, you need to go to the hotspot settings on which you want to run the poll.
In the «Additional features» tab, select the required poll from the list and click «Save».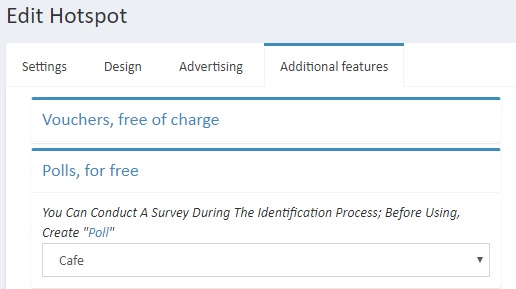 Now, before your guest can access the Internet, he or she will have to fill out the poll form.