Configuring Zyxel Keenetic routers
Starting from firmware version 2.10.B.0, captive portal with our profile settings has been introduced in Zyxel Keenetic routers.
Setup on firmware 2.12.х.х
In the menu, go to System Settings – Component options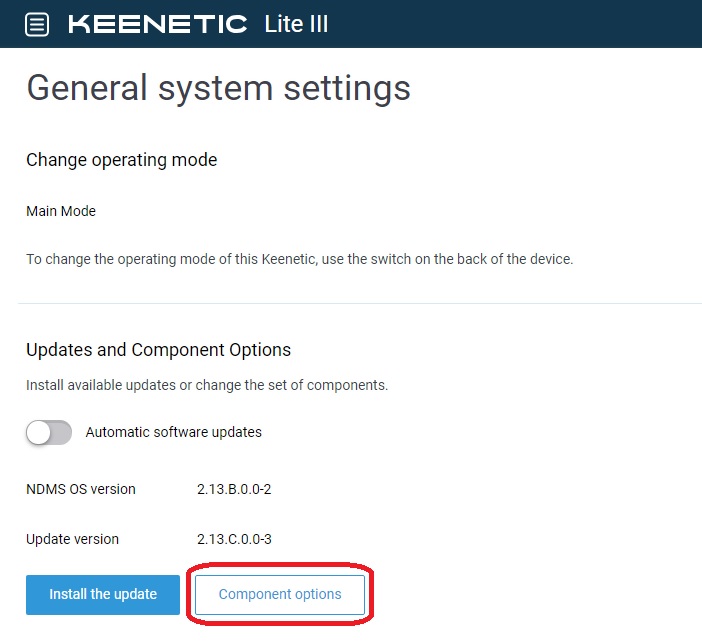 Installing the Captive portal component

Next, in the menu, go to Guest Segment
Here, set the network name (SSID)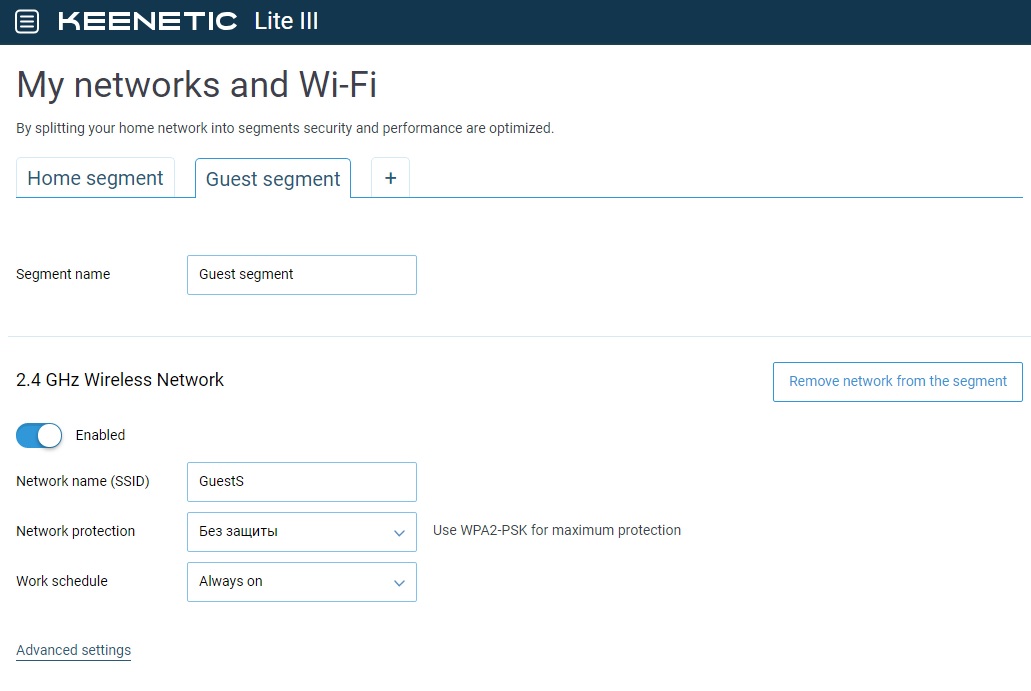 If necessary, change the IP address (optional) and set Restrictions for devices in the segment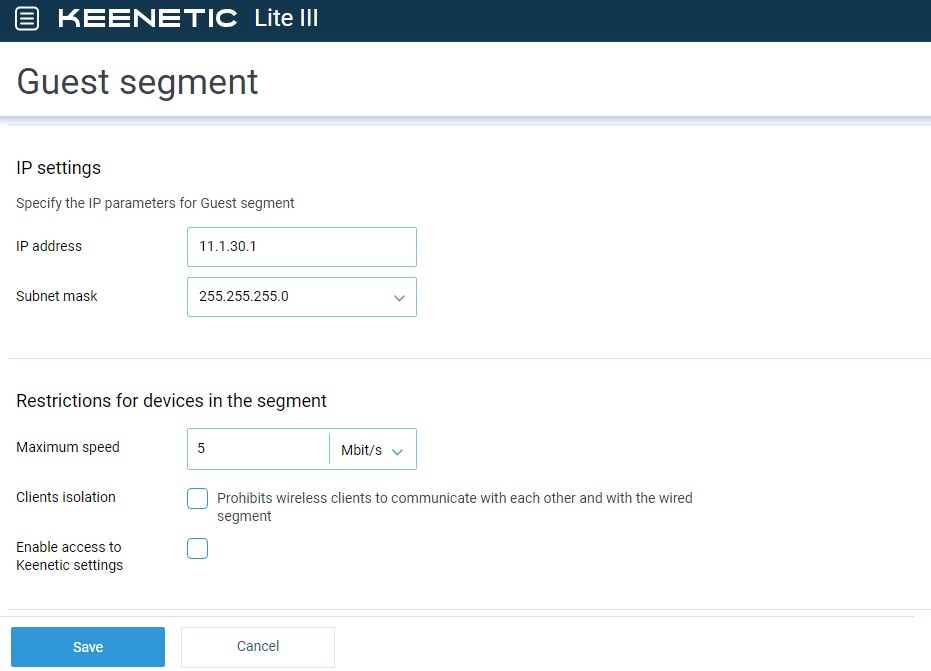 Enable Captive Portal
We choose profile Wi-Fi SYSTEM
Enter parameters from the hotspot settings in the personal area. Carefully make sure you don't mix up the fields:
UAM Secret 
RADIUS NAS ID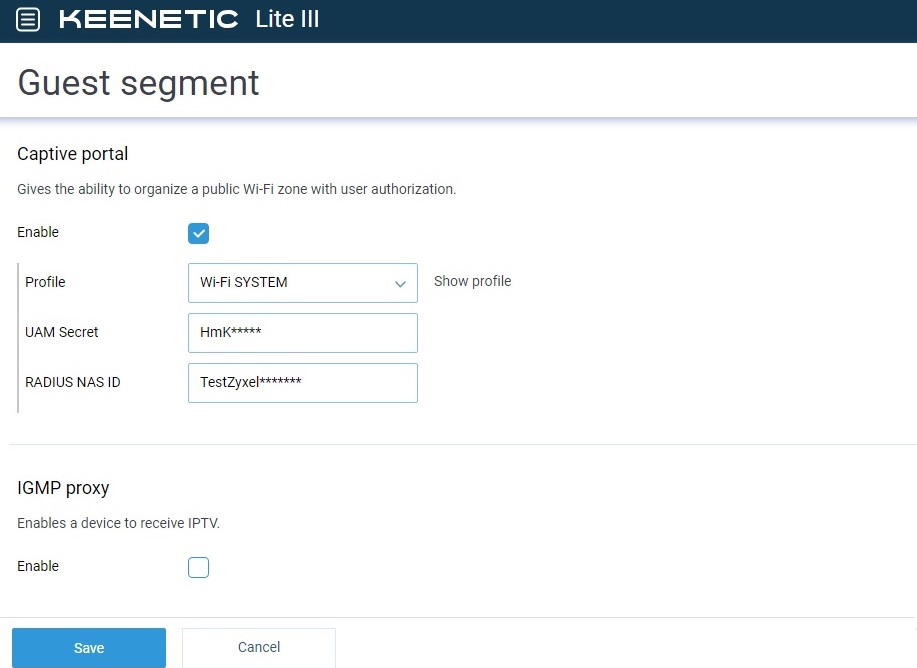 Hotspot setup is complete. The hotspot setup is complete. You can change other router settings at your own discretion.
Possible problems
Captive Portal did not appear in applications:
Check that the firmware version is not older than 2.10.B.0
Go to System-Update. Click «Show components«. Check whether the checkboxes on Captive Portal are ticked
On the authentication page, you have the message: Hotspot is configured incorrectly:
You've mixed up the UAM Secret field with the RADIUS NAS ID field